Irish American Club Tour 2019
 Irish American Club Tour 2019
Dates
October  10th – 20th
Price
$1798 Land, INS $180, $714 Air
Highlights Included in package price:
 Roundtrip transportation from Portland to Boston.
2 nights Doolin, 2 Nights Galway, 1 Night Ballyconneely, 2 nights Westport, and two nights Dublin
 3 Group Dinners; Doolin, Connemara and Westport
 Day trip on Inis Oirr and experience the Cliffs of Moher from below
 Extended Spiddal option, including folk village.
 Connemara National Park and The New Patrick Pearse Museum
 A visit to Irelands Oldest Pub (if not the world)
 The Vaults Live theatrical show
 And many other priceless experiences.
 Land – $1978.00 Land only per personal based on twin/double sharing – (Including Insurance***)
 Airfare – Roundtrip airfare will be included ex Boston on Aer Lingus 
$714.00 per person
 Total Package cost $2692.00 per person, based twin / double sharing.
***Insurance : $180.00 per person is included – If not being purchased, proof of alternate insurance is required

GROUP DELUXE GROUP TRAVEL PROTECTION PLAN
Trip Cancellation – Trip Cost*
Trip Interruption -150% of Trip Cost
Travel Delay  (6 hours) $750 ($150/day)
Missed Connection (3 hours) – $500
Baggage/Personal Effects – $1,500
Baggage Delay (24 hours) – $400
Non-Medical Emergency Evacuation – $150,000
Accident & Sickness Medical Expense – $50,000
Emergency Medical Evacuation, Medical Repatriation & Return of Remains – $250,000
Non-Insurance Worldwide Emergency Assistance Services  – Included
I couldn't have wished for a better group; exciting, informative, historical and full of good times. Evan and Seamus worked tirelessly to make everyday magically unique. We're already booked for 2017. Both Ireland and Scotland.
Having traveled with Evan and Seamus & the IAC many times, Iv'e seen more than I could ever have imagined. They seek out especially interesting and gorgeous places and it's so nice to chat with the local folk. Anyone who takes a trip with Evan is guaranteed a good time and Seamus is a very skilled driver and teller of tales.
ITINERARY
(to open detailed version click green "+" icon to the right)
Oct 10th : Depart Portland, coach to Boston and board overnight flight.
Depart from Portland at park and ride facility on Marginal way and the adventure begins. We travel together by coach to Logan, allowing plenty time to check in and settle in for the overnight flight to Shannon.
Depart Portland, Marginal Way Park and Ride at 2pm
Group air from Boston with Aer Lingus Leaving BOS at 7:30pm – Arriving SNN 0620
October 11th: Loop Head
Arrive Shannon, and meet the ever charming Seamus O'Shea enjoy breakfast and then we will explore this area, all too often visitors stop by this area and miss out on some amazing experiences.
The Loop Head area has so much to offer, including Scattery Island, Kilkee and Doolin. Scattery Island tells a fascinating story and it's all very accessible, recently even winning an EDEN award (European Destination of Excellence Award), the coastal route through Kilkee is a stunning area and the perfect horseshoe golden sand beach give a perfect Wild Atlantic Waywelcome. This evening, we will take it nice and slow. But it will be entertaining!

Accommodation: Ballinalacken Castle Hotel
October 12th: Doolin, Aran Islands, Cliffs of Moher.
Day trip to Inis Oirr. Depart with Doolin ferry companyon the 15min crossing to one of the most impressive islands within the Aran Island group. Spend a few hours exploring some of the islands
beautiful sights, from the wreck of the MV Plassy, the majestic ruins of O'Briens Castle or take a stroll remote Northen side of the island.. (or hang out at the bar!) On the return trip to the mainland, we
get to see the Cliffs of Moher from below, an incredibly immersive experience. In the evening, we visit a local musicians House and learn all about the local music traditions in the region.

Accommodation: Ballinalacken Castle Hotel
October 13th: Burren region, Wild Atlantic Way and Galway
The short drive from Doolin to Galway will bring us through the Burren and some beautiful villages, like Ballyvaughan, Fanore and Kinvarra. Taking ourselves off the main road really shoes us the Ireland that we imagine, tasing through small towns and villages. We will take a guided walk through the Burren and learn about the unique flora, fauna along with the myth and folklore. All going to plan, we should get into Galway in the early afternoon, allowing you lots of time to explore this city of tribes. In the evening you'll be free to explore the entertainment for yourself, with so many options I'll be sure to steer you in the right direction.

Accommodation: Galway Bay Hotel
October 14th: Spiddal, Cnoc Suin Folk Village,
Our accommodation will be in the Salthill region which is just a little outside the city. But also close to Spiddal, what was once home to many Mainer's. We will do a 1/2 day tour to Spiddal and learn from the locals a little more about this charming village that lost most of its population to the famine. Afterwards we will make our way to Cnoc Suin folk Village, where culture meet nature! A wonderfully recreated village located near Spiddal.

Accommodation: Galway Bay Hotel
October 15th: Connemara National Park, Connemara Gealtacht, Patrick Pearse Cottage
A full day exploring the Connemara region, including the National Parkand the Cottage of Patrick Pearse, new state-of-the-art Visitor Centre in the heart of the Connemara Gaeltacht. Come and explore what drew Patrick Pearse, writer, teacher, and leader of the 1916 Rising to this unique corner of Ireland!. This evening we stay out on the tip of the peninsula in a newly renovated hotel. Music will be put on and a group dinner will be included.

Accommodation : Sands Hotel, Connemara
October 16th: Killary Harbor, Dulough Pass, Westport
Sticking to a slow pace we ramble up the coast, and pass some beautiful landscapes along the way, like Killary harbor, Dulough pass and Louisburgh before continuing into the town of Westport. Westport is a very charming small town located on the banks of the Carrowbeg river, its a beautiful area to take to the street and discover your own favorite spot! No doubt we will all end up in the back room of Matt Malloys, for a foot tapping leg slapping good time!

Accommodation: Castlecourt Hotel, Westport
October 17th: The Hidden Ireland, Achill Island, Ceide Fields and Downpatrick Head
We will let the dust settle after last night and delicately make our way out to Achill Island, connected to the mainland by bridge, but you'll quickly forget that as it has such a feeling of remoteness and isolation a you look out over Keen Bay. After we visit the recently discovered Ceide fieldsand learn about the significance of this discovery we'll continue to Downpatrick Head, or maybe try a Seaweed bath at Enniscrone. So much to do, so little time.
 Accommodation: Castlecourt Hotel, Westport
October 18th: Ireland's Oldest Pub, Dublin - Vaults Live, Literary Museum
We depart Westport and head East to Dublin Via Athlone and Seans Bar (Ireland oldest bar) and continue onto Dublin and experience some of Dublin's newest attractions, including the state of the art show at The Vaults. Ireland's history told over seven different rooms, with real actors and perhaps the new Literary Museumwill be open for business by then as well.
.
Accommodation: Grand Hotel, Malahide
October 19th: Independent Dublin
October 20th: Depart Dublin / Arrive Boston - Portland
Time to make our way back home…
Leaving DUB at 11:30am – arriving BOS 1:35pm, estimated into Portland 4:45pm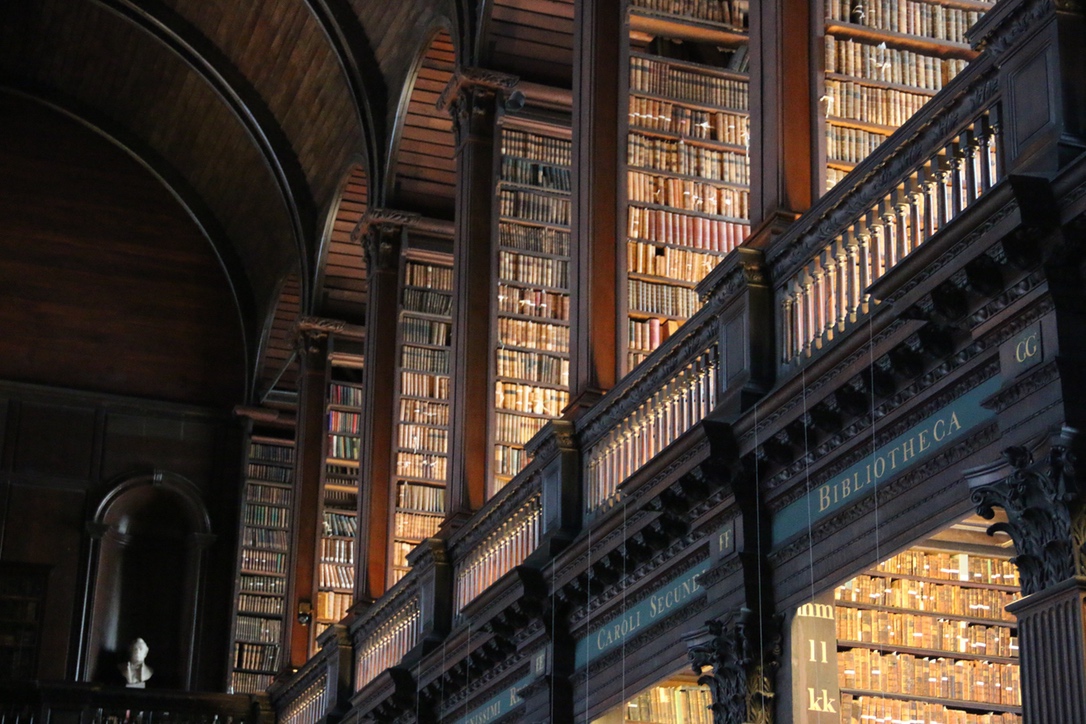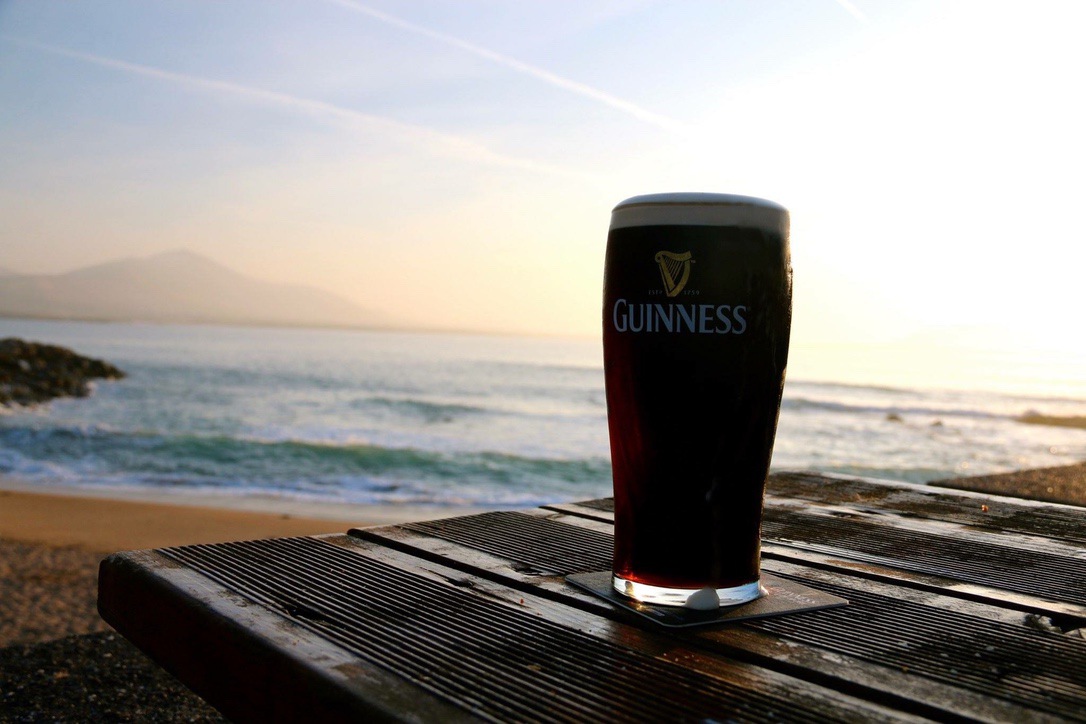 Package Price
$1798.00 Land
$714.00 Air
$180.00 Insurance
Total Package Price $2692.00