Insiders Experience
Iceland 2019
Dec 3rd – 8th
Based on the fun and games we had in Ireland for St Patricks Day/Week, we decided to look at taking it a little further this December. After many hours of discussions  it seems to make total sense to introduce Iceland into the mix. Iceland is on a lot of peoples hotlist and what better way to experience it than with a group of like-minded brew lovers.
We're here for a good time, not a long time, and a tour is an ideal way to get real value for your money… (We all know Iceland is a premium priced destination!) December is a fantastic time to visit as the number of visitors is declining and attractions are not as busy.  We will center ourselves in Reykjavik. From there we will explore a few breweries and distilleries, chase those elusive Northern Lights, soak in thermal pools, and get out and about in nature as much as possible. Oh yeah, and take in a local Christmas Market. It's a perfect opportunity for those tight on time.
Spaces are limited, and remember our Ireland trip sold out quickly!
Icelandic beer has undergone a real revolution since the turn of the century. A number of excellent microbreweries have sprung up around the country, raising the standard of Icelandic beer-culture. Nowadays the best of Icelandic micro-brewing is of world-class quality, which is remarkable, when you consider the fact that beer was actually banned in Iceland until march 1 1989, a holdover from the prohibition enacted in 1915.
Detailed Itinerary:
(Click on date to open in-depth day- to-day details)
Departure day : Most flights to Iceland depart late-night and arrive early the following day. Be sure to get some rest, the first day is a busy one.
FYI* Icelandair have flights leaving NY and Boston that arrive on the 4th between 5:30am and 6:30am.
Day 1 – Arrive, Reykjanes Peninsula, Blue Lagoon and Northern Lights
Meet up will be at 7am, from threw will head to the Reykjanes Peninsula sights and visit the Blue Lagoon before heading to Reykjavik.
Check in at your hotel is at 2.pm and the rest of the day is free until the Northern Lights tour in the evening (weather depended).
Northern Lights tour with a twist. I would like to plan a tour with a guide for the Northern Lights as well as an Icelandic Beer specialist and use the time while driving and waiting for the lights to learn about the Icelandic beer culture and more.
Day 2 – Viking games (Northern Lights if not seen day before)
The Viking Games are an event for all true beer enthusiasts who thirst for a fun experience as well as increased knowledge of beer, it's history and tradition. Our hosts go through the main steps on how to taste beer, beer's history in Iceland from the settlement to present day and finally the group partakes in games set up around tasting beers and putting the knowledge you've learned to the test. We plan to drink, taste and play in the true Viking spirit! DRINK AND BE MERRY! We will also have food platters at the tables.
Day 3 – Visit Eimverk distillery and go to the Beer Academy
Eimverk Distillery:
Eimverk Distillery is Icelands' first and only whisky distillery and a perfect destination for whiskey fans and for anyone with an interest in Icelandic Spirits. We are also the only distillery producing spirits from 100% Icelandic barley. We make Flóki (our whisky), Vor (our premium Gin) and Víti (our old style traditional Icelandic Brennivín). On the Distillery tour you will have the opportunity to sample Flóki Icelands first and only whisky; learn about the processes involved in creating Icelandic spirits from Icelandic barley; as well as sampling Vor our premium pot distilled gin and Víti our old style Icelandic Brennivín all handcrafted from native herbs and botanicals.
Beer Academy: An entertaining 60 minute seminar with plenty of beer and food that is guaranteed to send you off in blissful joy! Included in the Beer Academy is a three beer tasting platter with our freshest produce from the brewery, up to 1,5 ltr. of our lager and 8 slow-cooked chicken wings tossed in our homemade hot sauce, blue mussels cooked in our beer, fennel, garlic and coriander plus fun and knowledgeable tutoring.
Day 4 – 
Experience some of Iceland's most popular nature sights on a tour of the Golden Circle.
The Golden Circle is the most visited area in Iceland and there is a good reason for it. In one day you get to see Waterfalls, Geyser ́s and a National Park where you can visit the oldest Parliament in the World, walk between two continents and more.
This tour starts with a pick up at your accommodation in Reykjavik and we head the National Park of Thingvellir where the first parliament in the world was founded and the tectonic plates meet and divide the continents of Europe and America. At Thingvellir National Park we visit Lögberg, Drekkingarhylur, Öxarárfoss and walk between Continents. After Thingvellir we head to Geysir hot spring area where Strokkur, spouts water up to 100 ft up in the air every few minutes. After the Geyser we will have the opportunity to make a short stop where you can see the Icelandic Horses up close before we head to the World famous two story Gullfoss Waterfall. After Gullfoss we will head to a late lunch at Fridheimar Tomato farm and then head for a Brewery visit at Ölvisholt brewery before going back to Reykjavik.
 Highlights:
Þingvellir National Park (UNESCO World Heritage site)

Geysir hot spring area

Icelandic horse at a close range

Gullfoss Waterfall

Fridheimar Tomato farm

Ölvisholt brewery
Like I said, we are here for a good time, not a long time. Most flights will leave in the late afternoon around 5pm , giving you much of the day to explore. 
$1794 (Per Person Sharing)
A deposit of $250.00 will secure your space today.
Balance will be due on October 2nd
Inclusions / :
Private bus transport with guide from KEF airport to hotel in Reykjavik via the Blue Lagoon and Reykjanes Peninsula.
Comfort Admission to the Blue Lagoon.
Standard room at a 3 star hotel in Reykjavik for 4 nights w/breakfast.
Northern Lights hunt by private bus with a guide.
Viking games brewery visit w/food platters.
Whisky Distillery tour in Reykjavik and transport to/from distillery.
Beer Academy at a Brewery in Reykjavik.
Golden Circle day tour by private bus with a guide from Reykjavik.
Lunch at a Fridheimar greenhouse (tomato soup buffet and 2x beers incl.).
Brewery tour at Olvisholt brewery.
Private bus transport from hotel in Reykjavik to KEF airport.
Excluded:
Flights – so many way to come at this. Many are selecting to come in a few days earlier, some staying later. Some greta deals to be found though! So we've decided to leave this out.
Evening Meals – I have not included evening meals in this itinerary, Iceland has so much to offer and this freetime allows you time to explore the city and craft your own story.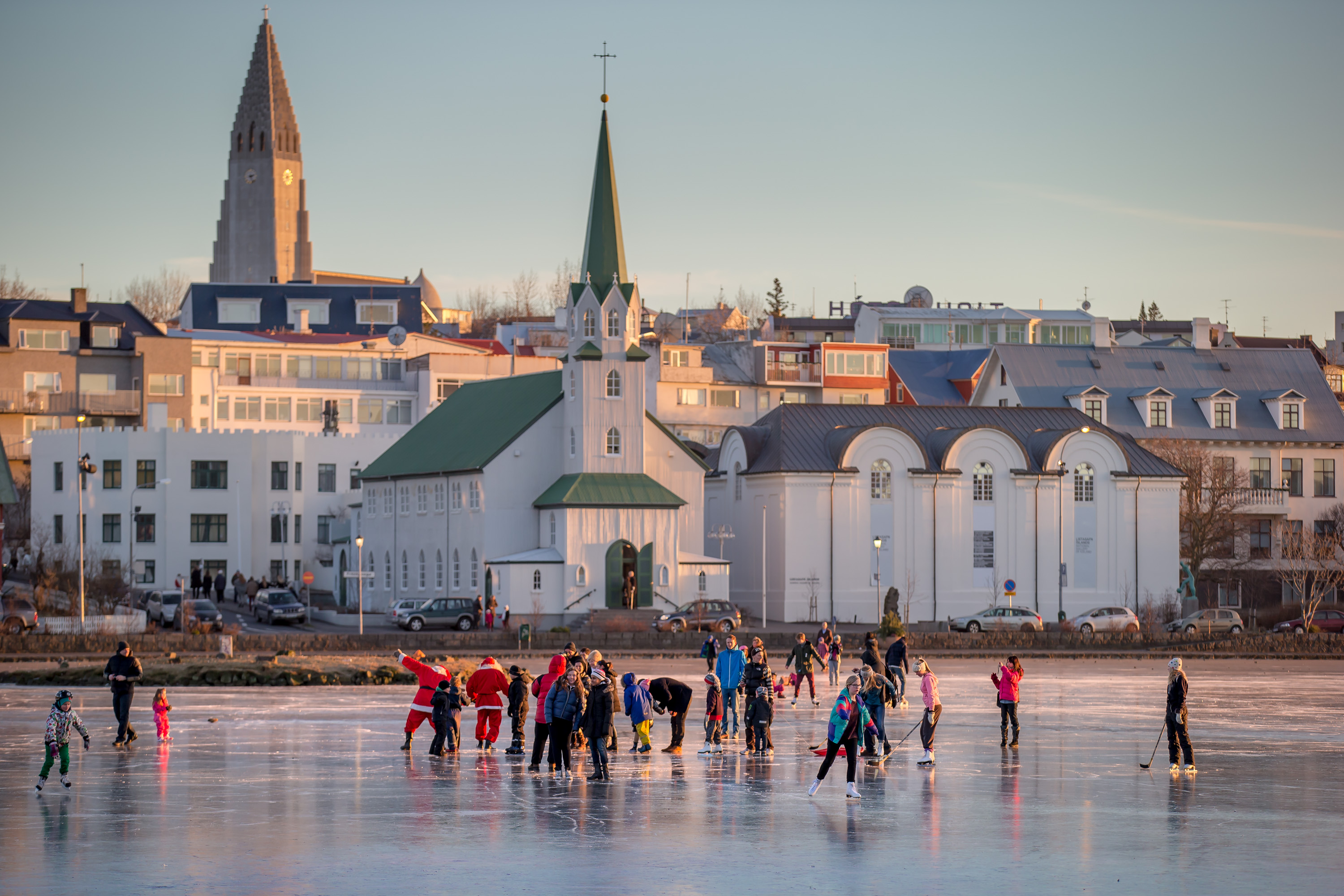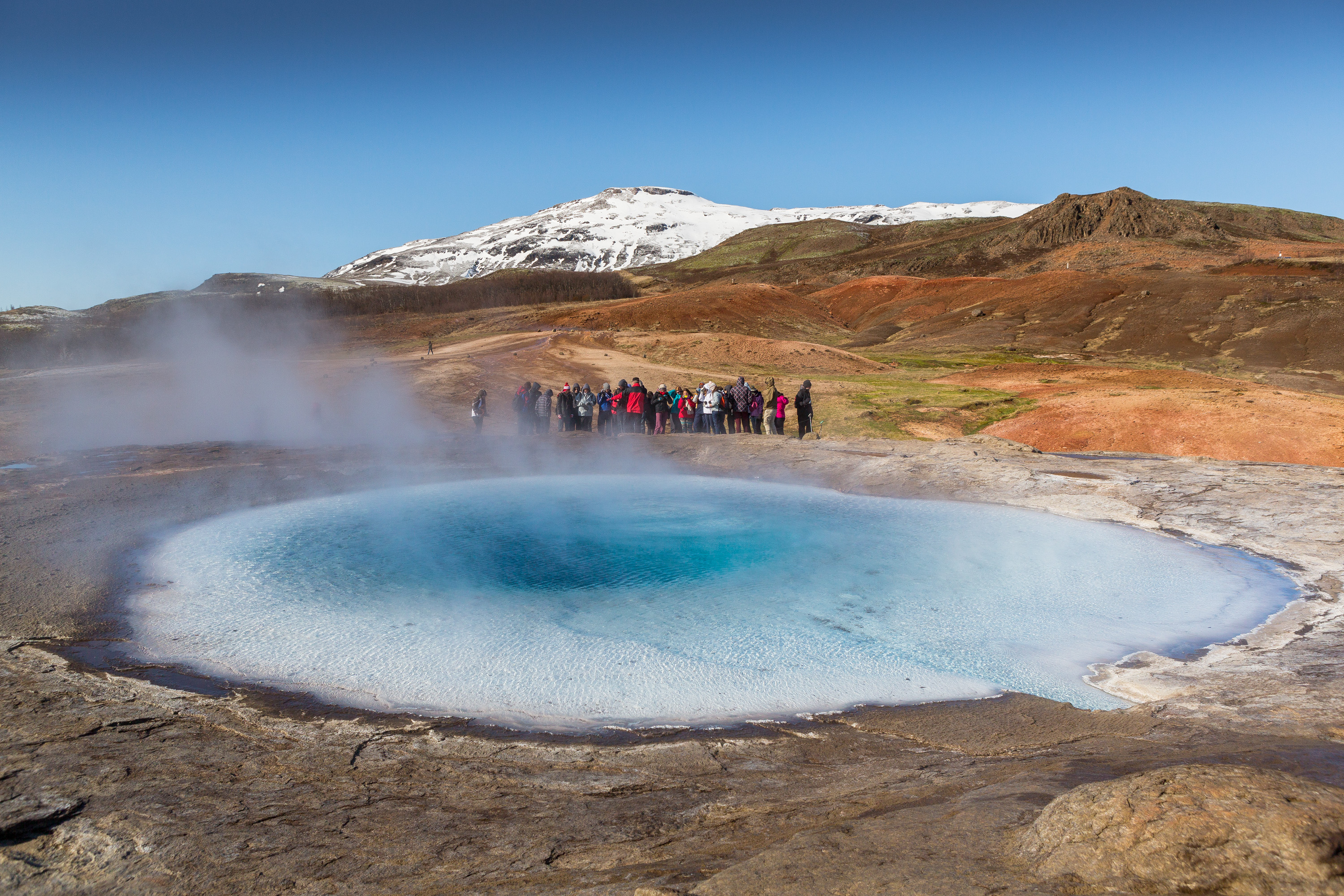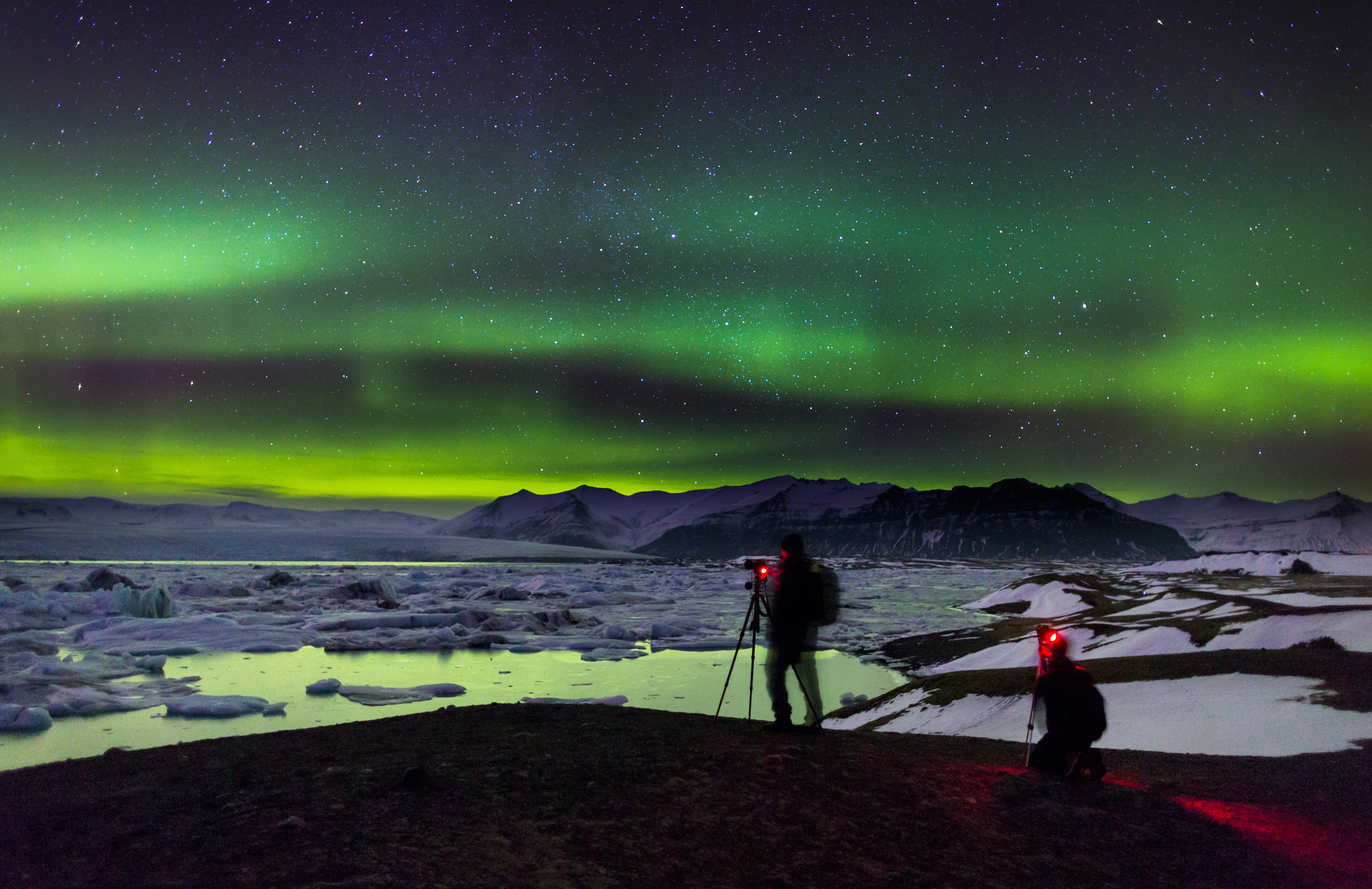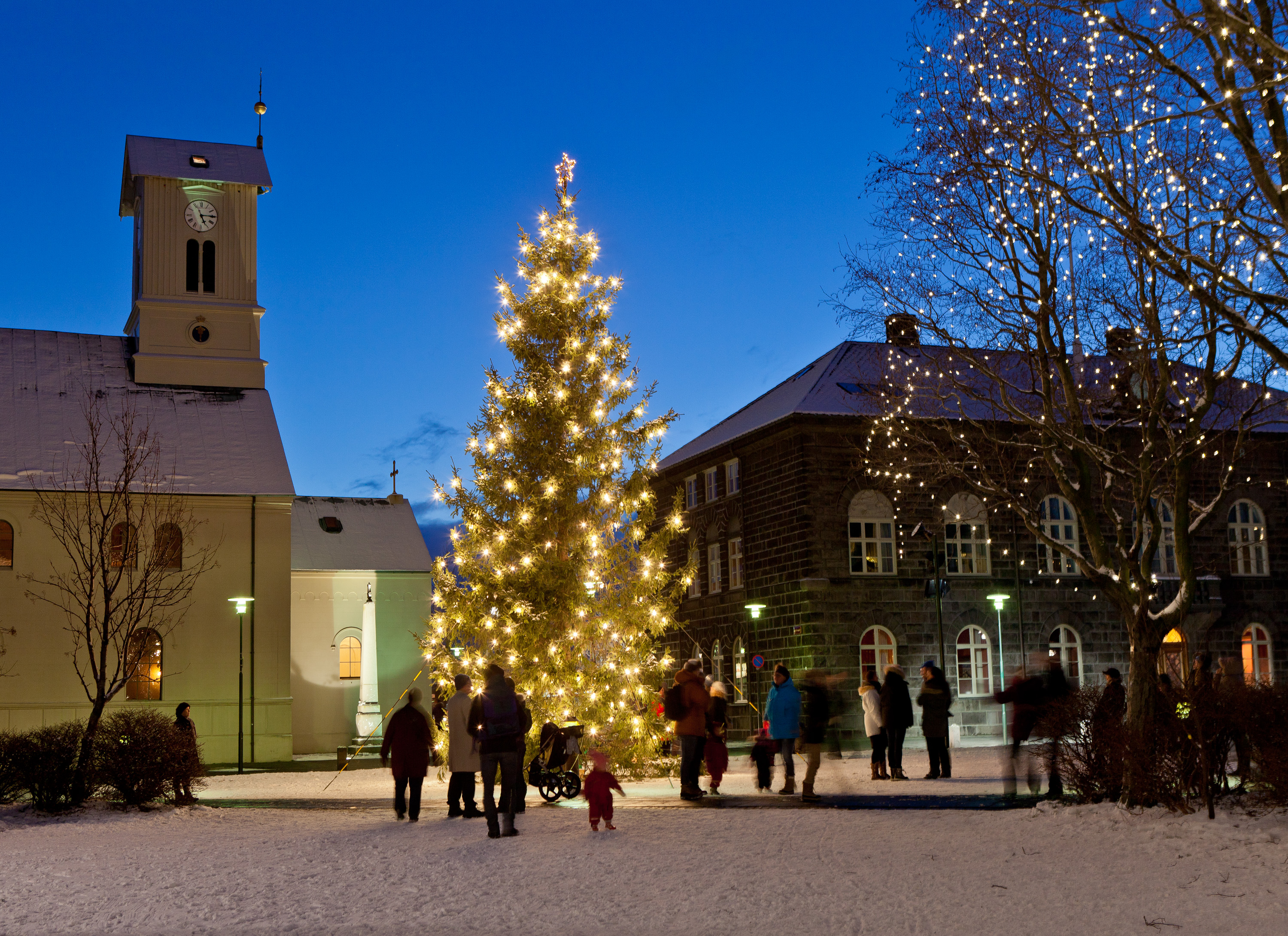 Learn a little more about some of our Icelandic Beers: We will be visiting two of these Breweries, but the others are also freely available in town