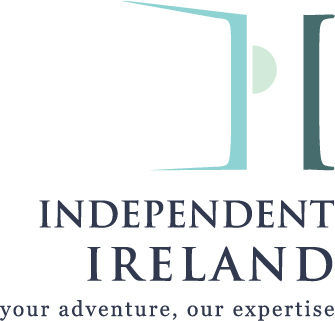 Cyril's Sessions
Ireland Sept 2020
September 1st -9th
Welcome
all!
I think you'd all agree it's about time to get the show back on the road. With a few changes… This itinerary is designed to give us much more time to enjoy the destinations and we slow it down a little. We're talking later departures, more two night stays, and a much deeper immersion into the country. We're also taking in a wider variety of towns and villages, and plan on mixing the accommodation up a little too.
As many of you know, Mr. Cyril Kenny has been through the wringer. But that lust for life remains strong and with the help of Evan McElligott and Mr. Seamus O'Shea, we plan of taking you to places that are perfect for those of you that still up for having the Craic.
I think this clip speaks for itself… Elvis is in the building!
Detailed Itinerary:
(Click on date to open in-depth day- to-day details)
Because Cyril's fan base spreads far and wide, air is not included. Everyone will be traveling from all over the US. But do keep in mind when booking them, that all flights depart on the 1st, and arrive early on the 2nd.

I know you'll be keen to get the party started early, but if you can get a little rest, the day of arrival will be a whole lot kinder to ya!.
We will all meet
in
Shannon airport. Most direct flights get in at
6am
-ish (a few exceptions apply with Delta/United). If you are flying in ex Dublin, you'd need to come in the day before.
Upon arrival we explore the Loop Head area of Clare, this region is all too often passed by. The buses head straight to see the cliffs. We know areas that are absolutely stunning and without the crowds! We continue North a get a guided walking tour of the Burren (whiskey included) by one of the best. You'll learn just why this land tells a story far greater than you'd ever have imagined. Then it's on up to Doolin ( the epicenter of Trad music) where we fight off any ounce of Jet lag with a mighty session and wrap it all up with a night cap in one often most underrated small cities in Ireland.
Accommodation : Ennis
This morning we change tack and head into the Southwest, and no better stop than the very home of Irish coffee ay Foynes, there is a museum dedicated to the story and no better place to perfect your skills. Once you are suitably warm-up, we travel to though Listowel and onto Tralee. Evan's home town!
In my biased opinion, Tralee is one of the greatest towns in the country, and I intend showing you why. I'll personally lead a pub crawl where we dip and dive into some of my favorite pubs – starting with my Uncles bar. We might even be able to get a few together for a bit of a sing-song. In true Cyril style, we will only be singing the first verse of all songs.
Accommodation: Tralee
As far as touring days, there are none finer than a day spent in Dingle. The drive from Tralee to Dingle is a stunning one, with stops on one of Irelands most beautiful beaches (swimming time in the Wild Atlantic included!), before continuing onto Dingle. You can choose to spend time in Dingle, or take a tour of Slea Head, and visit West Kerry Brewery. Adrienne sources her amazing brew from a well in her own garden and grows the botanicals herself. Time permitting we'll stop in and see what all the fuss is about in Dingle Distillery, having just received the accolade of World Best Gin, they must be doing something right.
We head back into Tralee to take in Celtics steps. one of the newest shows to hit Tralee and a tour de force with some of the finest musicians and world title winner dancers.
Accommodation: Tralee
While there is plenty to see in the region, we make a beeline to Clonakilty in order to indulge in a full day of events at Ireland's premier food festival. The Taste of West Cork Food Festival showcases the best of the region and far beyond. This is a festival you simply must experience once in your life. Even without the festival going on, West Cork is an amazing place to spend time. It's a great cocktail of locals and ex-pats, once they experiences West Cork, they never left. Between the brand new Clonakilty Distillery and West Cork Brewery, we'll have plenty to entertain us.
Active Track? I'll have a few surprises in store for those that want to balance out their excesses with a more active option. More to follow, but I know a place where you can paddle into the darkness, under the stars above under a newly waning moon.
This part of the trip is set up to let you carve out our own experiences, it's impossible to keep everyone together and keep the experience authentic. The good part is at least we'll all be able to share our stories later in the evening. But not too late, we have another full food/ Bev / music and day of Craic lined up tomorrow!😉
Accommodation: Clonakilty
Another great day in this region to either explore the food festival goings-on. This event runs for ten days (it's that big) but opening weekend usually attracts the most attention, and there is a great festival vibe throughout the region. As they put it… "
A pure joy to the senses, the (Taste of West Cork) festival is a culinary adventure through the dramatic backdrop of over 50 local towns, villages and 9 islands; stretching from the sandy beaches of Inchydoney, to the splintered landscape of the Beara peninsula and reaching out into the Wild Atlantic Ocean through the scattered islands off Roaringwater Bay
.
Here's a look at the
Website
to give you an idea. The program is from last year, but feel free to check it out
HERE
. Just don't get too fond of any particular session/topic. It's likely to be very different.
Active Track – (It's likely we might add an optional 1/2 tour to local attractions for those looking to be a little more active)
Accommodation: Clonakilty
Cyril himself would say that we are saving the best for last, and he might well be right. Toady to travel through the heart of country, where the landscape almost comes alive with castles, forts and monuments. It's Irelands ancient East and we take your through Cork, Cahir and Cashel and give an insight into the story that these lands once told; from High kings, to battles beyond. Vikings to Normans, it's all here. In the early afternoon we come into Kilkenny to prepare for a night in Cyril's playground. We haven't been back in years, but we are ready now. I wonder is Kilkenny ready for us…
Accommodation; Kilkenny
With a tear in either eye, we leave the night behind us and take a leisurely ride towards the capital. Dublin is a city constantly in transition, with amazing new attractions and places to visit, even for the frequent visitor. Upon arrival, we will take in one of the newer attractions called The Vaults, which tells the story using real actors and elaborate set design. You can enjoy some time to explore the city and select your own places to visit. We'll meet for one last farewell toast before we call it a night early, to prepare for the journey home.
For those that wish to continue their journey and explore for a few days longer, I'll be happy to make suggestions or arrangement additional plans.
Accommodation : Dublin
We will have an early morning shuttle at 7 am for those departing in the 10:30 am – 12:00 time block. I'm happy to arrange transfers for passengers booked outside that time frame.
$1786 (Per Person Sharing)
Single Supplement $350
Inclusions / :
Accommodation, based on twin/Double sharing.
Transport with driver/ Guide and Hosts
Daily full Irish Breakfast, Evening meals are not included. You will have free time in the evenings to explore at your own pace (suggestions and support will be given beforehand)

Admission Fees included:

Tastings at West Kerry Brewery, Dingle Distillery, and Clonakilty Distillery
Irish Coffee Making Class
Cliffs Of Moher
Music and Irish dancing Show
Cyril's special "one-verse" live performance
Burren Eco Walk
Slea Head Loop Tour.
Tralee Pub Crawl
Taste Of West Cork Food Festival
Rock of Cashel
Vaults Live
Active tracks – Run, Bike, Kayak, Riding
Excluded:
Flights – As long as you're in Shannon on the 2nd, you'll be good.
Evening Meals – So much to choose from, and we're gonna help you decide, but this is your chance to find amazing food in one of the most under-appreciated culinary destinations in the world.
Pints: It probably goes without saying… But no alcohol (beyond tastings) is included. Budget accordingly 😉
$1786 (Per Person Sharing)
Single Supplement $350